Panoramas are made from multiple overlapping shots using Autostitch software (demo available for free download).

Penitente Peak (Sangre de Cristo mountains, NM) as seen from Jack's Creek campground (21 miles north of town Pecos on Hwy. 63).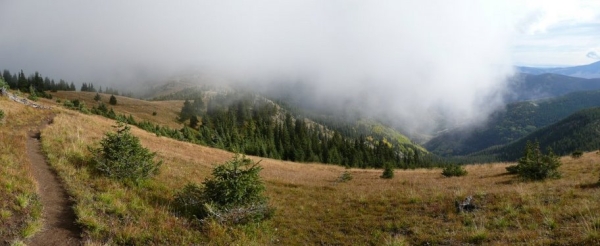 About mid-way on the Bull of the Woods trail, leading to Wheeler Peak, - highest point in New Mexico (13,161ft=4.011m).



Panoramic view from somewhere on the south rim of the Grand Canyon



Panoramic view from somewhere on the south rim of the Grand Canyon